StretchPro Elastic Resistance Band
DESCRIPTION
SHIPPING & RETURNS
REVIEWS
Introducing the "StretchPro Elastic Resistance Band" from Uprala! 🌈 Elevate your fitness game with these vibrant and versatile resistance bands designed to take your workouts to the next level. 💪
🎨 Color Classification:
Blue-Gray Two-Color 25 Pounds

Pink-Gray Two-Color 25 Pounds

Purple-Gray Two-Color 25 Pounds
Choose your color, and unleash your strength! Whether you prefer the cool tones of blue-gray, the energetic vibes of pink-gray, or the regal touch of purple-gray, the StretchPro Resistance Bands are as stylish as they are effective.
📏 Size:
Length: 150cm

Width: 15cm
Experience freedom in motion! The StretchPro Elastic Resistance Bands provide a generous length of 150cm and a comfortable width of 15cm, giving you ample space to explore a variety of exercises for a full-body workout.
🛠️ Material: Natural Latex
Crafted from natural latex, these bands offer the perfect combination of durability and flexibility. The StretchPro Resistance Bands are reliable companions for building strength, improving flexibility, and enhancing overall fitness.
📐 Thickness: 0.35mm
Experience the perfect resistance! With a thickness of 0.35mm, these bands provide a balanced challenge for users of all fitness levels. From beginners to fitness enthusiasts, the StretchPro Resistance Bands are adaptable to your unique strengths and goals.
Transform your workouts and add a splash of color to your fitness routine with Uprala's StretchPro Elastic Resistance Bands. It's time to stretch, strengthen, and conquer your fitness goals! 🏋️‍♀️ 
Packing list:
StretchPro Elastic Resistance Band*1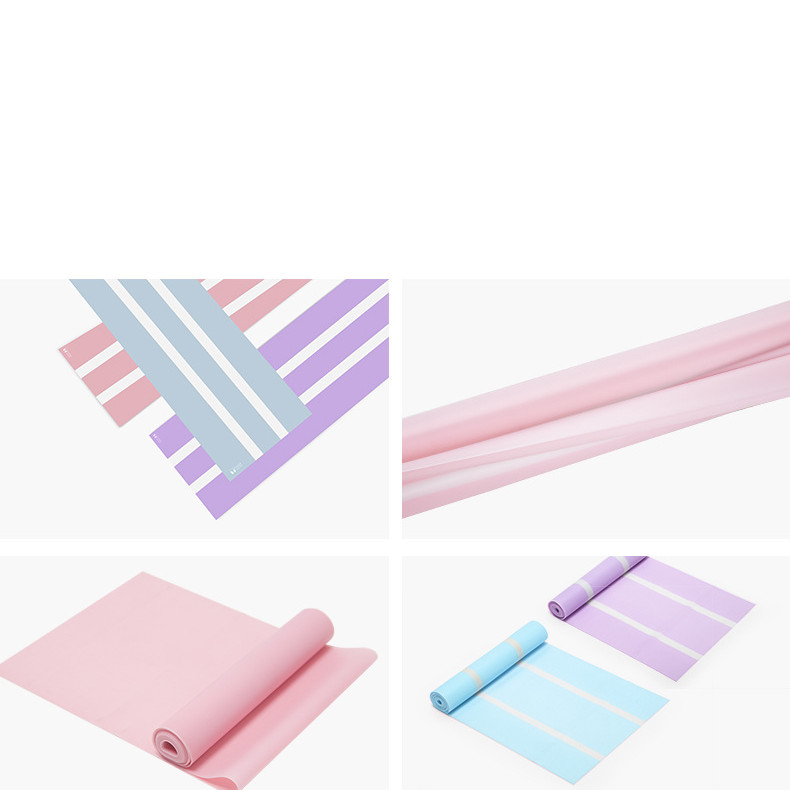 SHIPPING POLICY
Uprala provides shipping all around the world within 7-25 days. Uprala charges $4.97 per item/order for standard shipping services, irrespective of the weight of the items. Our free shipping offer applies to all orders from uprala.com over $100 (before taxes, fees, and promo codes).
Orders are shipped out directly from our many domestic & international warehouses, and we will do everything we can to deliver your order as fast as possible! Due to the popularity of our offers, please allow an estimated 1-4 weeks for your order to arrive in the USA (varies from product to product). Due to distance travelling and customs, other countries can take an estimated 1-6 weeks (varies from product to product). Please note that these are only estimates due to the extreme popularity of our offers.
If you have a multi-item order, each item may be shipped from a different international warehouse, depending on which one has them available the fastest. Alternatively, suppose an item is popular and on a bit of a back order. In that case, we might ship your items at different times, in different packages, to prevent holding up your order and to get it to you as fast as possible! 
All of our orders are sent with insured shipping and handling. We apologize if an order gets stuck at customs, sent back, or even lost during the delivery process! The postal service is out of our control. However, in cases like this, because the packages are insured, we will send you a new package with quicker shipping and full tracking, if possible. Please see our refund and return policy for when these might apply to shipping situations.
REFUNDS (RETURN POLICY)
All products come with a FREE replacement warranty for 30 days from purchase. IF your purchase does not match the description or the item is defective, please contact us within 48 hours of receiving your order - we will ensure that all of your issues are resolved.
If you received the wrong item, please contact us within 48 hours of delivery. We will arrange to deliver the correct items or return all your payments. 
For defective or faulty products, please take photos or videos and email us at support@uprala.com - we will replace or refund your purchase after confirmation.
For more information, visit our Return Policy.
CUSTOMS AND TAXES
The prices displayed on our site are tax-free in USD, which means you may be liable to pay for duties and taxes once you receive your order. Import taxes, duties and related customs fees may be charged once your order arrives at its final destination, which your local customs office determines. Payment of these charges and taxes is your responsibility and will not be covered by us. We are not responsible for delays caused by the customs department in your country. For further details of charges, don't hesitate to get in touch with your local customs office.
Worldwide Shipping
Tracked Shipping Anywhere in The World.
Satisfaction Guaranteed!
Our Products Are Made With The Finest Material.
Secure & Safe
All information you provide is 100% secured.
Support Assistance
Email us anytime!