Green Tea Deep Cleanse Mask
DESCRIPTION
SHIPPING & RETURNS
REVIEWS
Green Tea Deep Cleanse Mask
Say goodbye to large pores, blackheads, acne and oily skin.
Clean your pores, remove blackheads and reduce excess oil and dirt that can build up, clog pores, and cause blackheads and acne. With soothing & calming effects, our green tea mask is designed for all sensitive skin types.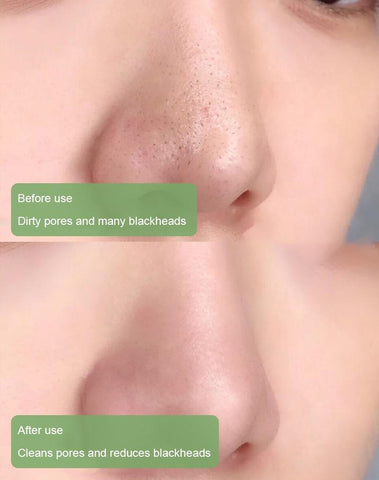 IS YOUR FACE CLEAN?

Contrary to popular belief, you can't close or open your pores. But what you can do is give them a good old deep cleanse. Because with skin aggressors like pollution and daily grime doing their best to fill your pores with dirt and bacteria, blackheads can seem inevitable. Thankfully, there's a cleanser for that.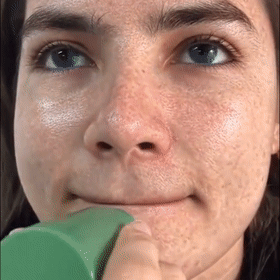 MAIN FEATURES
Natural Ingredients

The Green Tea Solid cleansing face contains green tea extract, which can effectively clean the skin pores, deeply clean up skin dirt, adjust the skin's water and oil balance, replenish skin moisture, and nourish the skin.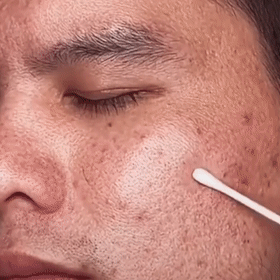 Moisturizing

Effectively reduce blackheads, control oil, improve facial fullness, and Keep beautiful skin.

Easy To Use

Just wash your face, apply mud to your face or body, leave it for about 10 mins, then wash off. The texture is fine and smooth, easy to spread, and easy to use.

Easy To Carry

The product adopts the rotating head design, which is more convenient to use and not accessible to dirty hands. Pretty and petite, easy to carry.

USING METHODS
1. Spin out the paste and apply it to the face.
2. Apply evenly to the face and leave it on for 10 minutes.
3. After it dries, rinse with water.
NOTES
Use green tea cleansing solid mask interval time:
Oily skin: Recommended use interval is 2-3 times a week.
Dry skin: Recommended use interval is 1-2 times a week.
Mixed skin: It is recommended to use 2-3 times a week for the T zone and 1-2 times a week for the U zone.
Normal skin: once a week is recommended.
Specification :

Shelf life: 3 years
Specifications: normal specifications
Net content: 40 (g/ml)
Special purpose cosmetic : No
Cosmetic ingredients: other ingredients
Product form: paste
Product Category : Washable
Specifications: green tea mud film, eggplant mud film
Cosmetic efficacy: moisturizing, oil control, other effects, moisturizing, moisturizing
Ingredients: Green tea/multivitamins
Main Ingredients: Dendrobium officinale Powder, Shea Butter, Bergamot Centella Asiatica, Argan Oil, Green Tea
Overview:
1. Green tea solid cleansing mask contains green tea extract, which can effectively clean skin pores, deeply clean skin dirt, adjust skin water and oil balance, replenish skin moisture, and nourish skin.
2. Eggplant solid acne mask contains eggplant plant extract, which can effectively relieve the growth of facial acne and reduce acne formation.
Effects: Moisturizing can effectively reduce blackheads, control oil, improve facial dullness and brighten skin tone.
Package Content:
1*Mask
SHIPPING POLICY
Uprala provides shipping all around the world within 7-25 days. Uprala charges $4.97 per item/order for standard shipping services, irrespective of the weight of the items. Our free shipping offer applies to all orders from uprala.com over $100 (before taxes, fees, and promo codes).
Orders are shipped out directly from our many domestic & international warehouses, and we will do everything we can to deliver your order as fast as possible! Due to the popularity of our offers, please allow an estimated 1-4 weeks for your order to arrive in the USA (varies from product to product). Due to distance travelling and customs, other countries can take an estimated 1-6 weeks (varies from product to product). Please note that these are only estimates due to the extreme popularity of our offers.
If you have a multi-item order, each item may be shipped from a different international warehouse, depending on which one has them available the fastest. Alternatively, suppose an item is popular and on a bit of a back order. In that case, we might ship your items at different times, in different packages, to prevent holding up your order and to get it to you as fast as possible! 
All of our orders are sent with insured shipping and handling. We apologize if an order gets stuck at customs, sent back, or even lost during the delivery process! The postal service is out of our control. However, in cases like this, because the packages are insured, we will send you a new package with quicker shipping and full tracking, if possible. Please see our refund and return policy for when these might apply to shipping situations.
REFUNDS (RETURN POLICY)
All products come with a FREE replacement warranty for 30 days from purchase. IF your purchase does not match the description or the item is defective, please contact us within 48 hours of receiving your order - we will ensure that all of your issues are resolved.
If you received the wrong item, please contact us within 48 hours of delivery. We will arrange to deliver the correct items or return all your payments. 
For defective or faulty products, please take photos or videos and email us at support@uprala.com - we will replace or refund your purchase after confirmation.
For more information, visit our Return Policy.
CUSTOMS AND TAXES
The prices displayed on our site are tax-free in USD, which means you may be liable to pay for duties and taxes once you receive your order. Import taxes, duties and related customs fees may be charged once your order arrives at its final destination, which your local customs office determines. Payment of these charges and taxes is your responsibility and will not be covered by us. We are not responsible for delays caused by the customs department in your country. For further details of charges, don't hesitate to get in touch with your local customs office.
Worldwide Shipping
Tracked Shipping Anywhere in The World.
Satisfaction Guaranteed!
Our Products Are Made With The Finest Material.
Secure & Safe
All information you provide is 100% secured.
Support Assistance
Email us anytime!